Send SMS or MMS Worldwide
Send Text Messages, Pictures, Videos, Audio Files or Documents to over 250 countries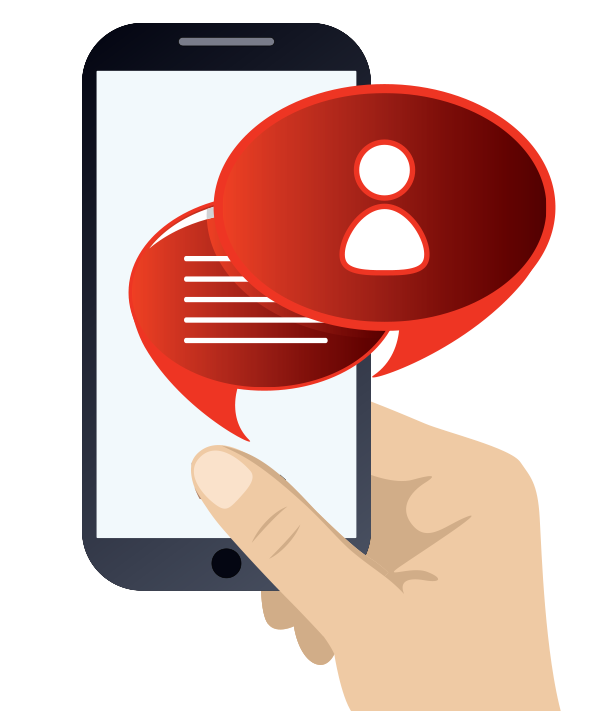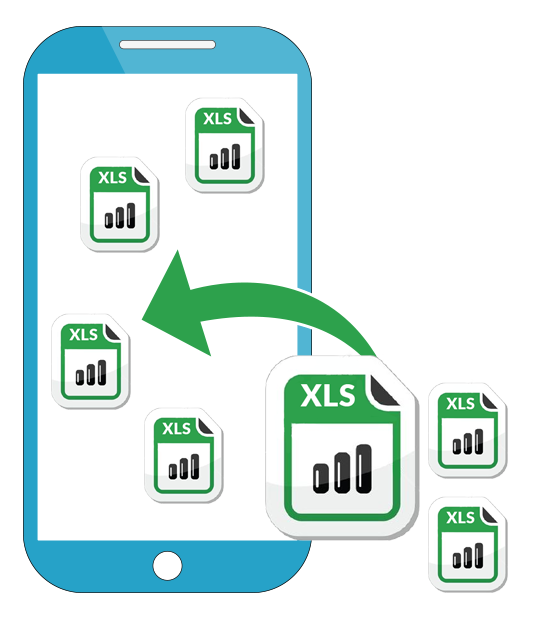 Upload Excel Files to Send Messages in Bulk
If you have your clients' numbers stored in an excel file, you may directly upload the file to send messages to all of them in a single click. You may also use excel files create groups with data such as client name, email, custom fields, etc. to send messages later.
Type multiple numbers in To box, one per line, to send the same message to all
If you want to send the same message to many people, you may simply type all recipient numbers in the To box, and the same message will be sent to all of them in a single click. You may also save the list as a group for future use.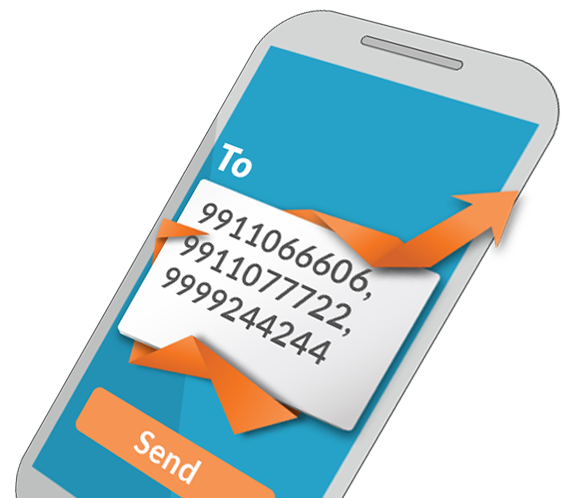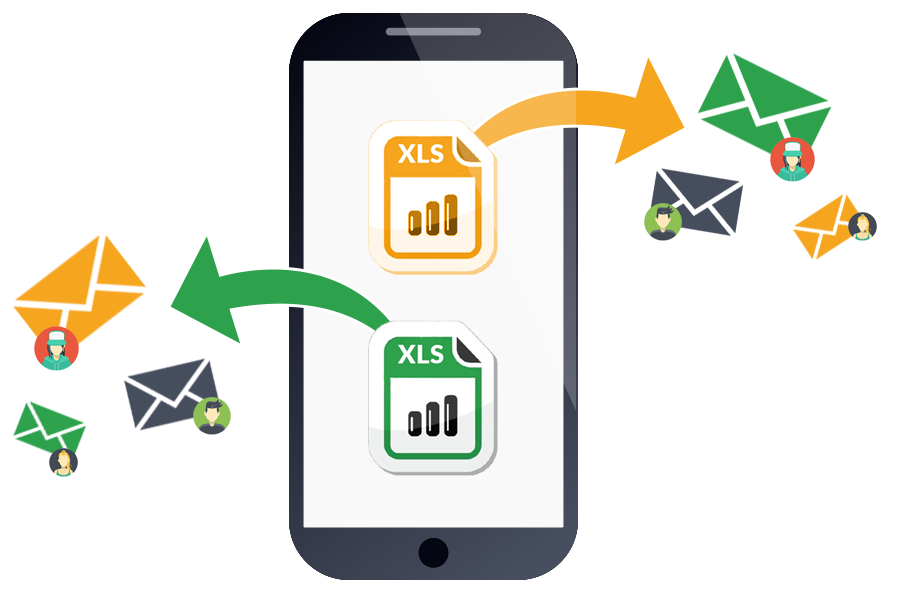 Use Dynamic Messaging to send different messages to different numbers
You may send different messages to different people, based on their respective data from an excel sheet. For example, Dear [colB], You have [colC] amount pending. will send each number his name (column B) and the amount due as per Column C of the excel sheet.
Custom Sender IDs
You may display your number or your registered business name (upto 11 characters) as sender id in outgoing messages from your premium account.
*Some countries do not allow sender IDs and some operators choose not to display custom sender IDs.
**You may need to submit some documents before a custom Sender ID is approved.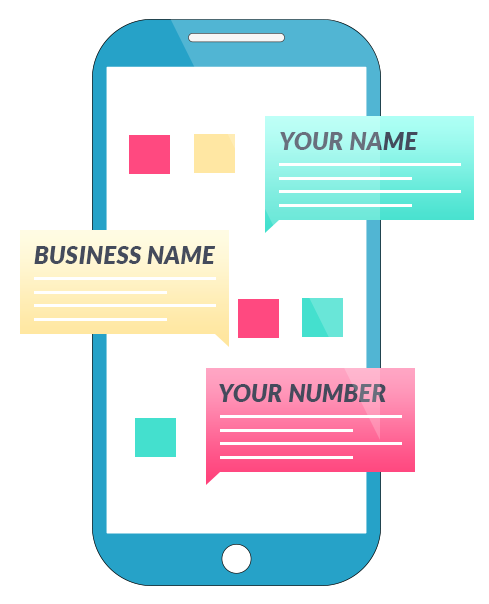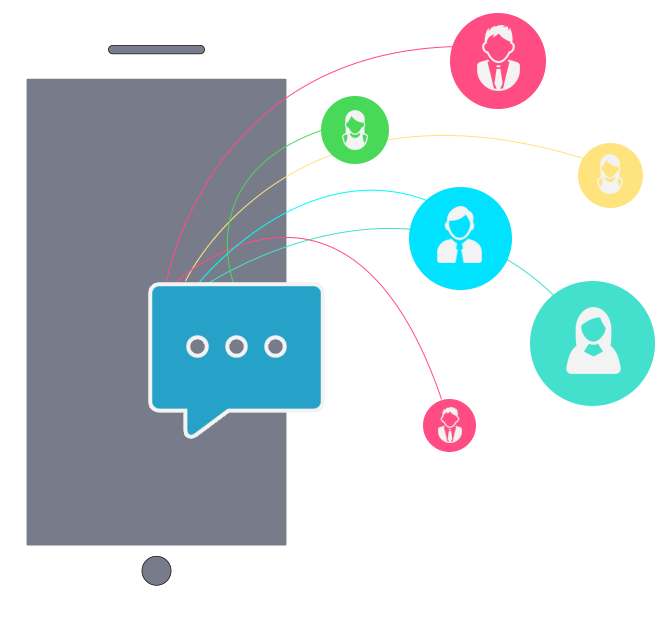 Group Messaging
It could not be easier to send bulk messages. Organize your contacts in groups and send the same message to all the contacts in the selected group in a single click.
Easy to use HTTP APIs
Integrate SMS or MMS in your software, app or website using our simple-to-use HTTP APIs. Verify your users, send sms alerts to your clients or get notified when someone makes a transaction. With text messaging, you can take your app to the next level.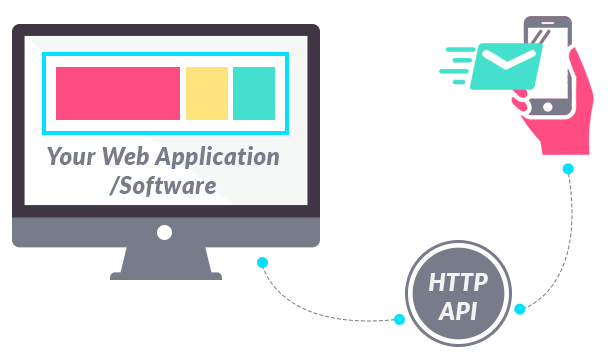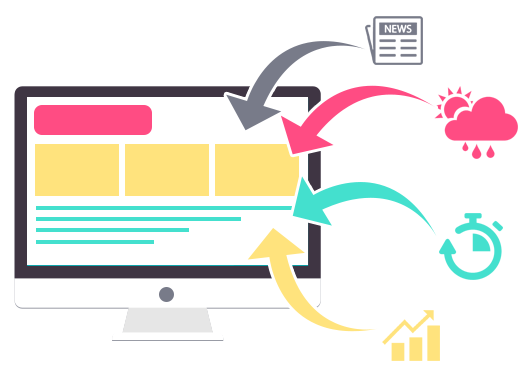 Readymade Widgets to Directly Embed in any Web Page
If you do not wish to code, you may embed our ready to use widgets in your web pages to add SMS and MMS functionality to your website within a couple of minutes. Get SMS alerts when someone fills contact form at your website or let your website users send Free SMS or Free MMS worldwide.
Competitive Pricing and Fast Service
We have direct links to operators worldwide, hence, our pricing is a fraction of what other messaging services (like Skype) are offering but with a faster service.